Hey Folks,
What's going on?
Well is about 8:00am here in Jamaica I just took  look in My Clickbank account for the 30 Days Challenge.
And Yes……..
Sale #3 & 4 is here!!
Take a look below:
Still not converting as great as I would have wanted but I still need some more numbers to make any major decisions. The good thing though is that the landing page is converting very well. Based on my numbers from my analytics account, it seems to be converting more than 50% at the moment. As a result I am getting a lot of hops in my clickbank account.
472 hops and 4 sales. Well still not awfully bad Is it?
I just got to get some more numbers and tweak some stuff to get maximum profits from this niche!
So what are your thoughts?
Are you enjoying the challenge?
I know I haven't put in the amount of work that I was suppose and I do apologize. However, if you are just starting out, you can follow my challenge and start with one website, build it up and then move on the another!
So I am off to get some work done before my lazy syndrome chips in lol
You have a great day!
………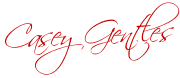 PS. Please a comment and tell me what you think! DON"T BE SHY 🙂