Wow WOw woW………….
What's Up Guys?
I can't tell you enough how excited I am to actually be doing this… I am really excited. Yea!!!
But..
I am also Nervous lol
You see this is the first time I am actually doing something Like this and I really want it to go well. I want to help as many people I can by doing a live case study or Journal for 30 days with the hope of getting as many persons as possible to get up and TAKE ACTION.
So let us get down to business shall we?
What Is The 30 Days Challenge About?
If this is the first time you are visiting my blog or if you are not one of my loyal subscribers then you may be wondering what the heck I am talking about. Right?
Here's The Dilio..
Over the past few weeks, I have been getting a lot of questions from my subscribers. I wont get into all of those questions, but they all boils down to the same conclusion. >> How Do I Make Money Online starting from scratch.
Now to be honest, I am not a guru nor do I claim to be one. However, after months of trying and learning different methods, I do know how to make some money from the internet.I have shared some of that knowledge with some of my subscribers already but it is almost impossible for me to get to every single question individually. Especially how I get the same questions over and over.
So…
instead of trying to answer all the emails, I am going to do a public case study for 30 days. That's right, I will try to make some money online in 30 Days. All Are Invited
You get to see my mistakes, my success, everything…
Objective Of The 30 Days Challenge…
First and foremost it is about You. Not Me!
I want to do this for you my readers. So if after the challenge is complete and one person come back to say they have gotten something valuable from it then I would be very happy.
Specific Objectives:
1. To Create A Brand New Clickbank Account
2. Select 1 or more Niches and Market Products
3. Write At Least 30 Articles
4. Create At Least 15 Hubpages
5. Create At Least 5 Blogger Blogs
6. Create At Least 5 Squidoo Lenses
7. Create At Least 5 Press Releases
8 Create At Least 5 Videos
9. Get At Least 1000 (human website visitors) to our landing pages
10. Make as much sales as possible.
Crazy amount of work isn't it? Well, I didn't say it was easy did I? Are you crying? Are you giving up already?
Come on stay with me ok!
We are going to do this together and make it happen no matter what. Cool?
It is about 10:44am already and I need to get working so that I don't fall behind. I am off to work now.
I look forward to hearing your comments and what you would like me to include in this challenge.
Benefits Of The Challenge:
Unfortunately there are no cash prizes involved :(.
However, if you follow along with me and carry out the daily task which I will layout in the upcoming post, I guarantee that after the 30 days are up you will achieve a whole lot than you could ever imagine. Things will be clearer, you will see the light and it is very possible for you to at least make your first sale if you haven't or double up if you were just making a few dollars.
So Are You In?
Let Me Hear Your Thought:
Will Be Back This Afternoon with An Update.
Have A Great Day Ok
………….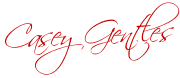 PS. You can follow me on facebook here!